1968-2023 Built Overseas For The Americas.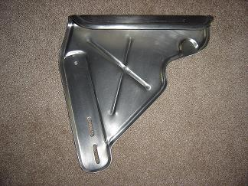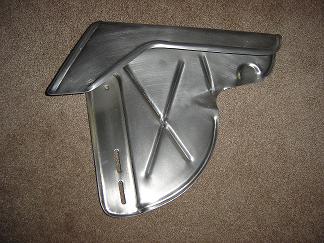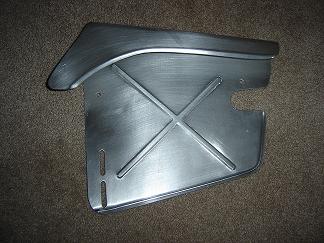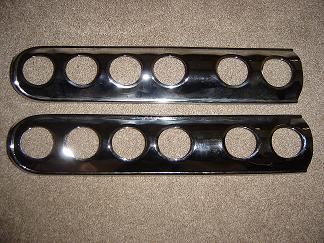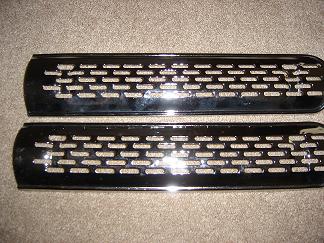 51.03.023.000 Side stand for all 1972 CMF frames 100-125-175 bikes with a mounting tube attached under the swing arm. $95.00 each. Made in Europe.
NEW: 35mm Fork Tops. CEV Tailights. Metal and Plastic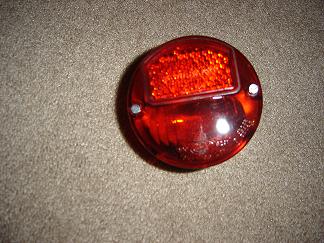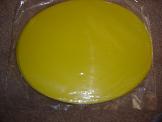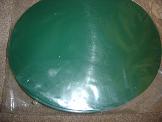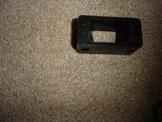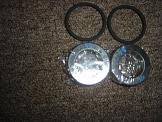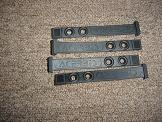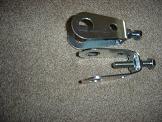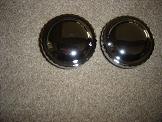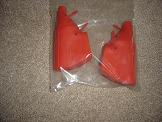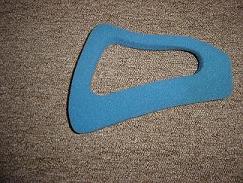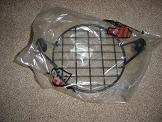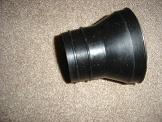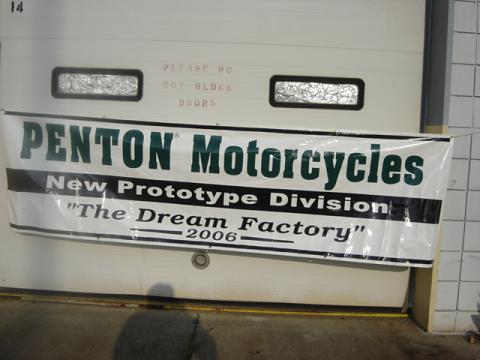 Bolt with metal flat washer. Rubber washer and self lock nut. Perfect for side panels and fenders. $1.50 a set. (4 piece set).
Plastic oval number plates. In Yellow and Green. $5.00 each
51-07-066-000 Black chain block for 100/125 bikes with 428 chain. $22.00 each.
572-06-003-000 Acerbis NOS rubber straps for headlite. $25.00 set of 4.
51-01-086-044 Steeing race kit. $48.00
51-10-084-150 Chain adjusters. Fits all mdels with steel swing arm. 1972-1979. 125-175-250-340-400. Also I have ones for the Conical rear hub. $50.00 a set.
51-07=008-100 Chrome gas cap. $30.00
51-07-009-000 Cork for gas cap. $5.00 each.
X03205 Red and Blue and Black rubber perch & lever covers. $12.00 a pair.
51-06-039-000 Side panel foam gasket for fiberglass air box. $15.00 each
Air Filter Cover for 1977-1978. $40.00
X07502 Rond Headlite Guard. $18.00 each.
54.03.032.044 Swing Arm Bushing Kit. Fits 1974-1979 GS6 & MC5 models. $120.00
55.07.060.000 Chain Guard. Fits 1976-1978 GS6 all models. $65.00
51.30.047.400 Engine case saver for KTM with 13 tooth sprocket. Fits GS6 and MC5 models thru years 1980. $30.00
Support Bracket for KTM. Fits 1973 thru 1977. $40.00
56.03.076.000 Original wing nut for brake rod. These are the original look. Great for restoration. Fits all models. $12.00 each.
54.30.100.100 Engine seal kit without o-ring. Fits 1973-1980 250 GS6 &MC5. Also fits 1974-1979 340 & 400 GS6 & MC5. $30.00
52.30.100.100 Engine seal kit with o-ring. Fits 1976-1979 GS6 125 & 1972-1980 175 GS6 & MC5. $30.00
55.06.026.000 Carb to airfilter rubber boot straight version. Fits 1977 125-250-400 MC5 models. $50.00
Welcome to the official PENTON motorcycle web site. This site is to show people how a great man went overseas and created a great motorcycle for trail riding and for competition. They were distributed all over the United States and are still very popular today. The reason it is the official web site is because the PENTON name is trademarked. Done the legal way and the right way. This site is for all people who have a passion for one of the great motorcycles and motorcycle stories of all time. It is to keep the great PENTON marque alive many years into the future. Like so many I love the past and would like to see it return in some fashion. I will try my best to see that this happens some day. Who knows, maybe even an updated new version of the great PENTON motorcycle will return. You can feel free to e-mail me or call me anytime at 330-364-2050
We are a proProud sponsor of Bryan Smith #4 Professional Flat Tracker. PENTON Motorcycles has been a sponsor since August 2009. Our 14th Year.
In Stock. AluAluminum Chain Guards. $125.00 Each. Exhaust Heat Shields. $110.00 Each.